JAM, JELLY, JUICES:
Click here to be directed to the Jam, Jelly, and Juice page. There are so many great flavors to choose from!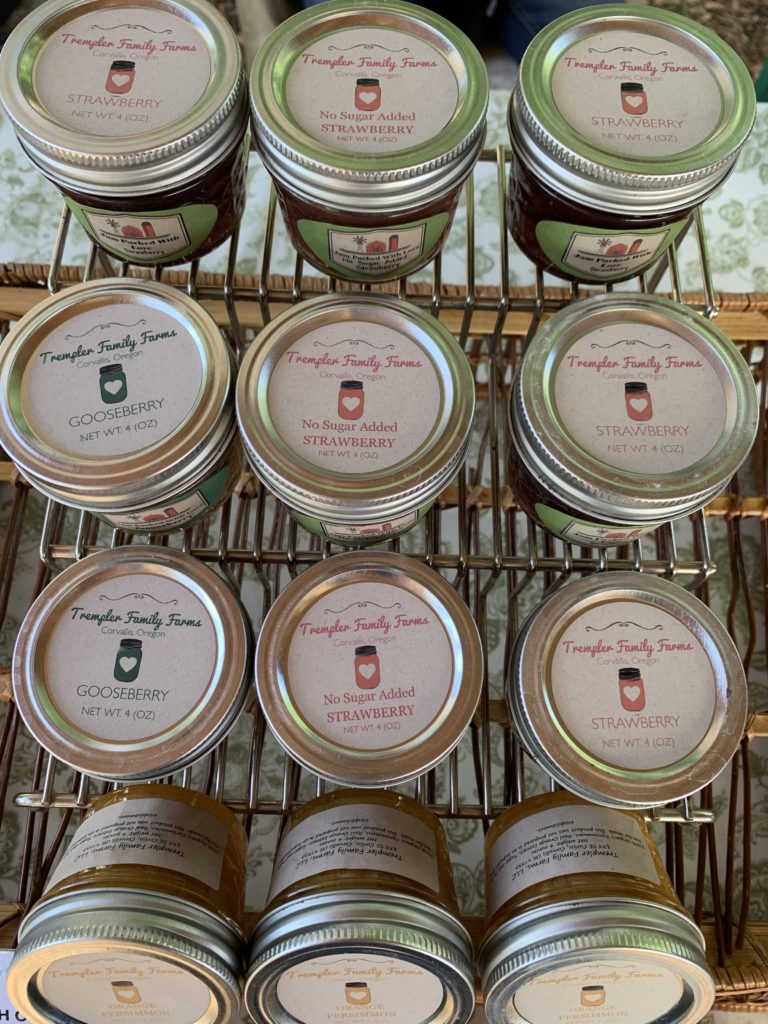 TEMPEH:
The soybean tempeh is $8 for 13.3 ounces (which is about the size of a sandwich bag). It can be refrigerated for about a week and freezes well. One of our favorite ways to make it is this BBQ recipe. You can also add rosemary, thyme, or oregano and add it to your stirfrys.
Other simple recipes are this garlic herbed baked tempeh or this maple balsamic tempeh.
Technically you can eat tempeh raw, but there is a regulatory requirement to recommend cooking it on the packages.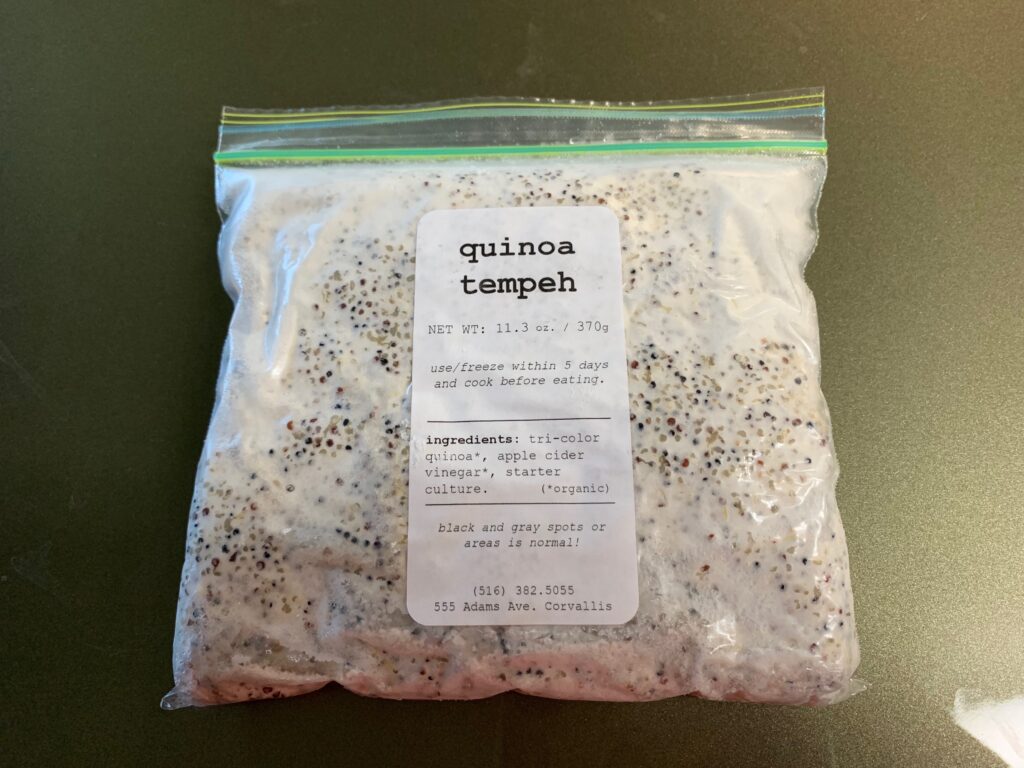 EGGS:
I've partnered with Wayfinder Farm to offer eggs more consistently. These 46 hens free range on 5.6 acres. They lay blue, green, brown, and pink eggs. $5 for a dozen or $7 for an 18 pack.
HONEY:
Please text me at 231-750-9321 if you'd like honey. I offer blackberry honey from Old Blue Raw Honey. It is $8 for an 8oz plastic squeeze bottle or $12 for a 22oz glass pint jar.
COOKIES:
Please text me at 231-750-9321 if you'd like cookies. I offer single cookies or cookies by the dozen from Wholeflower Farms, Certified Farm Kitchen. Single cookies are $1.50 each or a dozen cookies for $12. Choose between Chocolate Chip Peanut Butter, Snickerdoodles, Dandies (fudge with marshmallows). These are gluten-free, vegan, and hands down the best cookies I have ever had.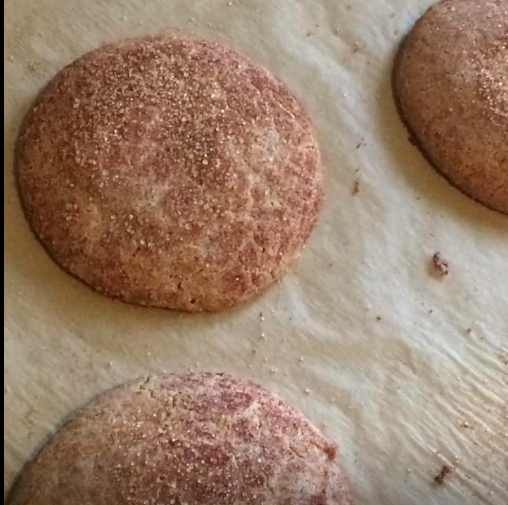 COFFEE:
I have partnered with Oregon Coffee and Tea to offer coffee. You may purchase a half a pound or a full pound. It can be whole bean or ground. The price and flavor may change. We offer Mexico Chiapas. It's balanced, mellow, chocolatey, and freshly roasted. It's $15 a pound or $7.50 a half pound. If you order coffee, your CSA can be picked up Saturday morning or later.
Share This: