Mother's Day Microgreen Kit
$20.00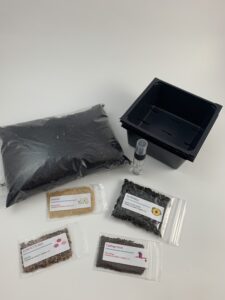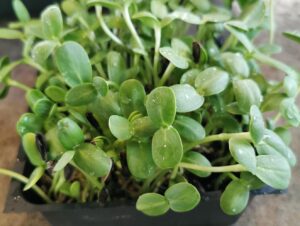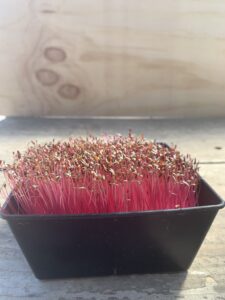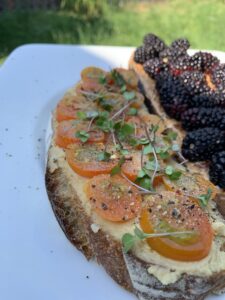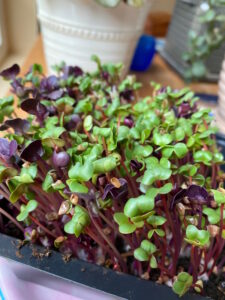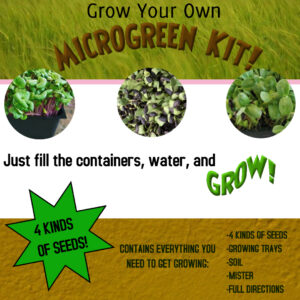 For Free Local Pickup Only
Looking for shipping? Go to www.growyourownmicrogreens.com
This kit is a fantastic gift idea for every person in your life. It is unique and fun but has versatile appeal to fit many different personalities and types of people. Even brown thumbs have success with this kit! Perfect for growing indoors all year round!
This cute microgreen kit contains EVERYTHING you need to grow your own microgreens including organic soil, 4 kinds of seeds, five 5″x5″ trays, spray mister, and detailed instructions as well as a QR code for virtual instructions.
It is great for apartments and can be a science experiment for kids stuck at home. Moms rave about what a fun activity it is to do with kids since microgreens are so easy to grow with quick gratification. And it's an adorable idea for a date night!
The trays are reusable so keep them after harvesting your microgreens and check out our refill kits to continue to grow your own!
Why Soil? Many people are more comfortable growing seeds in soil and soil has a better germination rate than growing pads. Customers also mention how they enjoy touching the soil with their hands and teaching their kids how to plant seeds directly into the soil.
Traditionally, it is not recommended to reuse soil due to possible fungal growth. However, some customers have reported success sanitizing and reusing the soil to save some money. Additionally, you may buy replacement soil from the garden store of your choice. The soil included in this kit is organic and clean.
The seeds in the Mother's Day Microgreen Kit are:
-Sunnies (nutty sunflower seeds)
-Flowers (Amaranth seed is extremely vibrant, sweet and earthy)
-Cabbage Patch (Cabbage)- a mild cabbage but sweeter and crunchier.
-Red Russian (Kale) Colorful and full of vitamin C
There are enough seeds in each pack to use in one tray.
3 in stock (can be backordered)